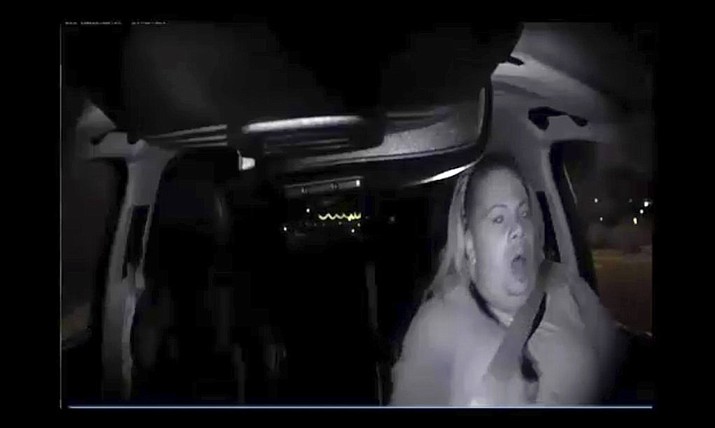 This image made from video Sunday, March 18, 2018, of a mounted camera provided by the Tempe Police Department shows an interior view moments before an Uber SUV hit a woman in Tempe, Ariz. The video shows a human backup driver in the SUV looking down until seconds before the crash. The driver looked up and appeared startled during the last moment of the clip. (Tempe Police Department via AP)
Stories this photo appears in:

PHOENIX - Unable to currently test its self-driving vehicles in Arizona in the wake of a fatal mishap in March, Uber has decided to pull the plug on that program here.

Two experts say video of a deadly crash involving a self-driving Uber vehicle shows the sport utility vehicle's laser and radar sensors should have spotted a pedestrian, and computers should have braked to avoid the crash.
By TOM KRISHER & JACQUES BILLEAUD, AP
March 21, 2018