Arizona Gov. Doug Ducey (AP File Photo/Bob Christie)
Stories this photo appears in: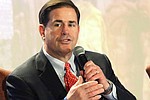 Today, as we stand on the jumping off point of another state legislative session, some goals have emerged from leadership.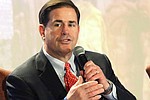 Gov. Doug Ducey's re-election campaign is quietly conceding that a $500,000 donation listed as coming from a newly formed company actually was a billionaire who works for a company that owns more than two dozen auto dealerships in the state.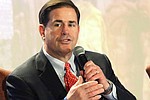 Gov. Doug Ducey said Friday he has no knowledge of Arizona "bracing for a massive surge'' of migrants through a "non-walled'' part of the border despite a warning by President Donald Trump.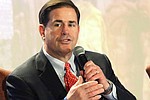 Gov. Doug Ducey won't debate his Republican foe, with an aide calling Ken Bennett a "fringe'' candidate despite the fact he was elected secretary of state in 2010.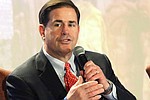 Motorists are going to be able to operate their cars and trucks on Arizona roads with the same level of liability insurance they had to purchase in 1972.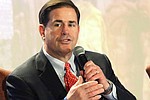 Undeterred by opposition from his own party, Gov. Doug Ducey is determined to make another bid this coming year to let parents and school officials ask judges to take guns away from people who are a danger to themselves or others -- assuming he's still governor.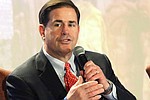 It is now up to Gov. Doug Ducey to decide whether women will be asked why they want an abortion.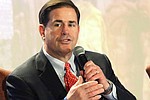 Hoping to corral the votes for his school safety plan, Gov. Doug Ducey has agreed to some changes in key provisions that would allow judges to take away someone's guns, at least on a temporary basis.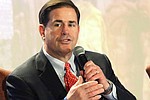 Legislation that would fulfill Arizona Gov. Doug Ducey's plan to boost school safety is expected to include $11 million for additional school police officers, but faces an uphill climb given bipartisan opposition to different parts of the plan.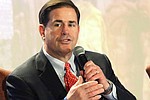 Gov. Doug Ducey wants to close some reporting loopholes to ensure more information is available when background checks are done of gun buyers but has no interest in requiring every weapon sale goes through that system.