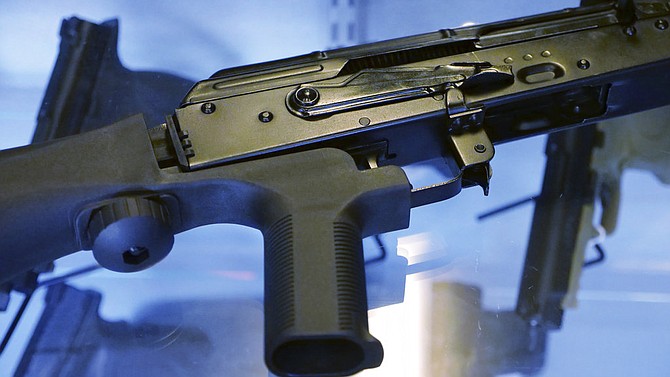 In this Oct. 4, 2017 file photo, a device called a "bump stock" is attached to a semi-automatic rifle at the Gun Vault store and shooting range in South Jordan, Utah. The Trump administration is proposing banning bump stocks, which allow guns to mimic fully automatic fire and were used in last year's Las Vegas massacre. The Justice Department's regulation, announced Saturday, March 10, 2018, would classify the device as a machine gun prohibited under federal law. The move was expected after President Donald Trump ordered officials to work toward a ban after 17 people were killed at a Florida high school. (AP Photo/Rick Bowmer, File)
Stories this photo appears in: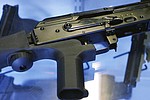 The Trump administration said Saturday it has taken the first step in the regulatory process to ban bump stocks, likely setting the stage for long legal battles with gun manufacturers while the trigger devices remain on the market.
By SADIE GURMAN, Associated Press
March 10, 2018