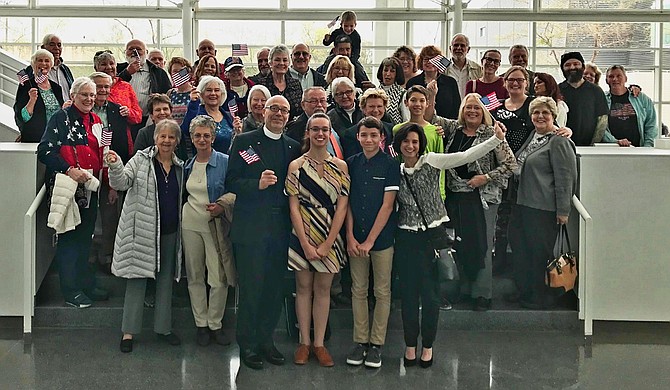 In this photo – taken at the Sandra Day O'Connor U.S. Courthouse in Phoenix on Friday, Feb. 16, 2018 – Fr. Pierre-Henry Buisson, rector of Saint Luke's Episcopal Church of Prescott, stands in the front row with his family – daughter Pauline, son Clement and wife Sophie – after the French family became U.S. citizens. They were accompanied at the ceremony by several dozen cheering members of the Saint Luke's congregation. (Courtesy)
Stories this photo appears in: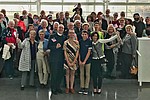 Fr. Pierre-Henry Buisson — rector of St. Luke's Episcopal Church, Prescott — was born more than 5,000 miles away from Arizona, in Rochefort, France, and began his career as a clergyman in his native land.