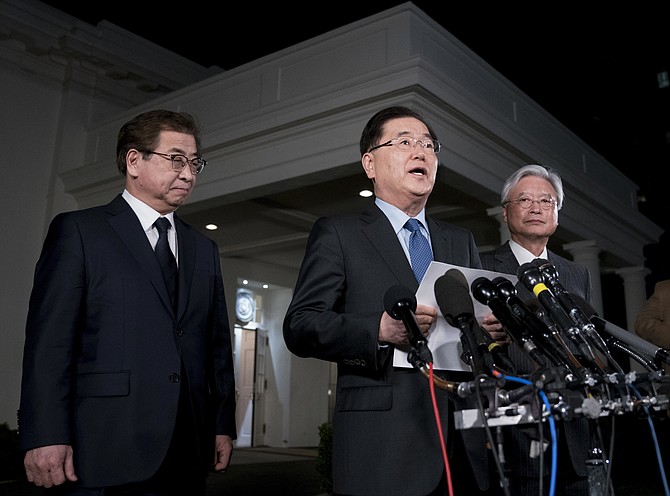 South Korean national security director Chung Eui-yong, center, speaks to reporters at the White House in Washington, Thursday, March 8, 2018, as intelligence chief Suh Hoon, left and Cho Yoon-je, the South Korea ambassador to United States, listen. President Donald Trump has accepted an offer of a summit from the North Korean leader and will meet with Kim Jong Un by May, Chung said in a remarkable turnaround in relations between two historic adversaries. (AP Photo/Andrew Harnik)
Stories this photo appears in:
After months of trading insults and threats of nuclear annihilation, President Donald Trump agreed to meet with North Korean leader Kim Jung Un by the end of May to negotiate an end to Pyongyang's nuclear weapons program, South Korean and U.S. officials said Thursday. No sitting American president has ever met with a North Korea leader.
By MATTHEW PENNINGTON, Associated Press
March 9, 2018