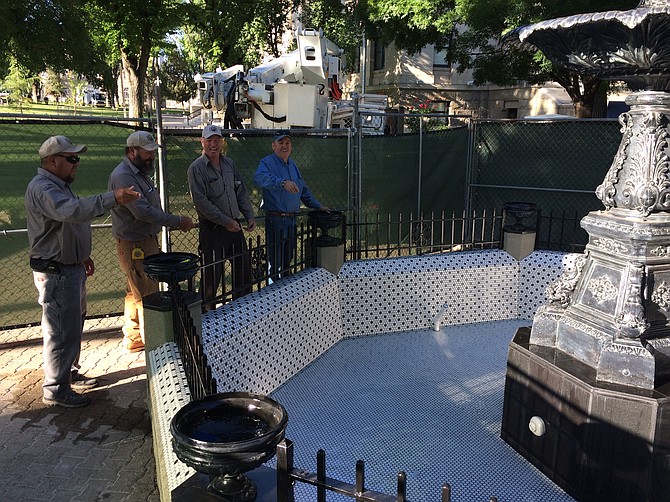 Yavapai County Facilities Department employees toss inaugural coins into about 4 inches of water June 26 as the newly restored fountain fills up. It will be officially unveiled at 2 p.m. Friday, June 29. (Sue Tone/Courier)
Stories this photo appears in:
Lady Ermintrude is back in town! Yavapai County facilities staff set the statue in place atop the fountain at 6 a.m. Tuesday, June 26.