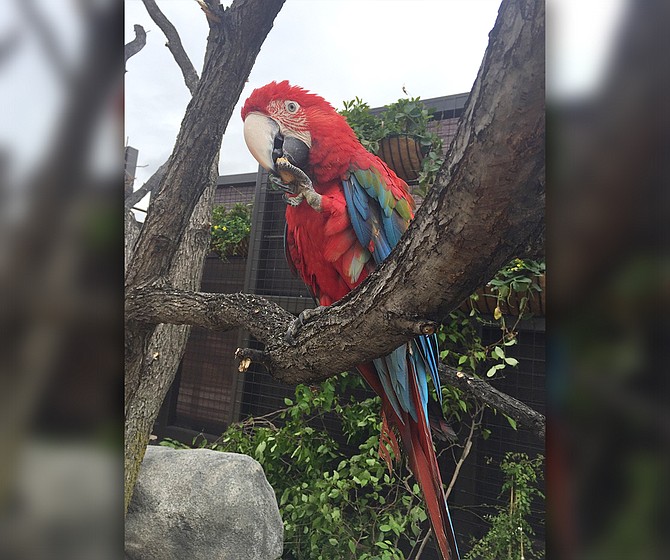 On June 24 the Omaha Zoo sent out a tweet saying, "Zoo neighbors, we need your assistance! We are looking for Cayenne, a green winged macaw. She's likely sitting in a tree south of the Zoo, possibly as far as Bellevue. If seen, call the Zoo at 402-676-2680. Please do not try to pick her up, Zoo staff will come bring her home." (Omaha Zoo)
Stories this photo appears in: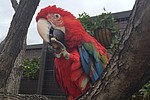 A macaw that flew away from Omaha's zoo after apparently being spooked by the Goodyear blimp has been found in a nearby neighborhood.