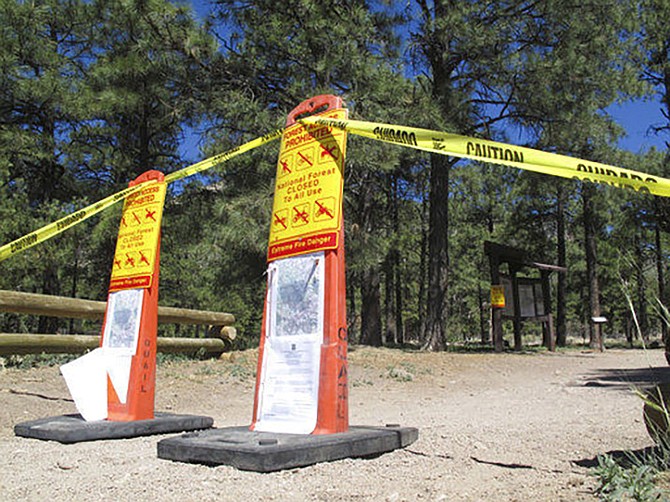 In this May 24, 2018 file photo signs are posted at trails leading into the national forest in Flagstaff, Ariz., telling the public no one is allowed in. Multiple areas of national forests around Arizona are closed because of extreme fire danger. The partial closures in a handful of Arizona's national forests represent a small percentage of the land overall. But they're putting a damper on camping, hiking, fishing and mountain biking in popular recreation areas. (AP Photo/Felicia Fonseca)
Stories this photo appears in: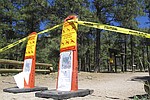 FLAGSTAFF — Flagstaff has canceled its annual fireworks display because of extreme fire danger.