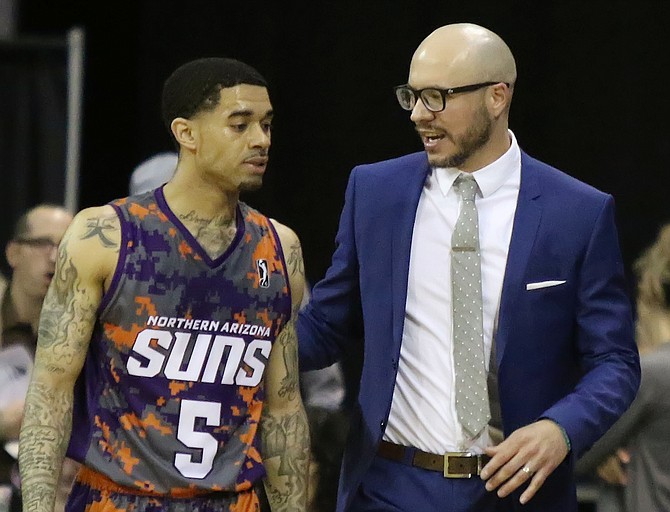 Former Northern Arizona Suns head coach Cody Toppert, right, talks with point guard Josh Gray during the Suns' season finale March 24, 2018, in Prescott Valley. Toppert was promoted to assistant coach for the Phoenix Suns under Igor Kokoskov on Thursday, June 21, 2018. (Matt Hinshaw/NAZ Suns, File)
Stories this photo appears in: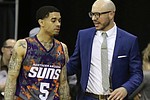 PRESCOTT VALLEY — The Northern Arizona Suns will be in the market for another head coach this offseason as Cody Toppert was promoted to the Phoenix Suns as an assistant coach under Igor Kokoskov on Thursday afternoon.