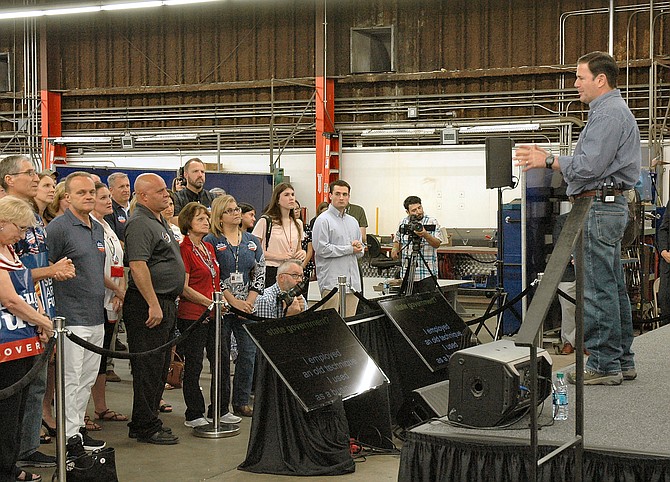 Gov. Doug Ducey addresses supporters at a speech and rally Wednesday, June 20, 2018, at the headquarters of the U-Haul Corp. (Howard Fischer/Courtesy)
Stories this photo appears in: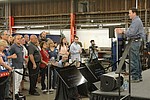 Gov. Doug Ducey won't withdraw National Guard troops from the border even though he objected to President Trump's policy of separating children from their families.