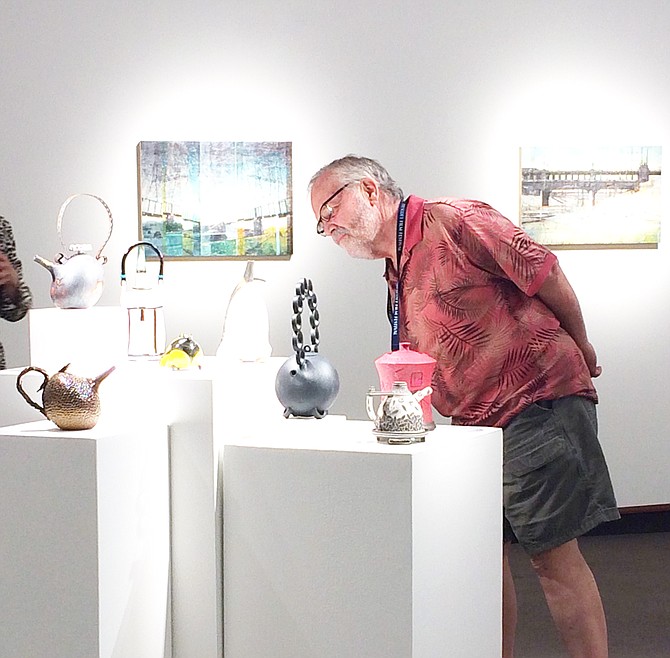 A visitor at the Yavapai College Art Gallery, takes a close look at the teapots on display at the "Transmission" exhibit June 16. The gallery will celebrate Fourth Friday Art Walk, June 22, with the work of nine artists. (Sue Tone/Courier)
Stories this photo appears in:
A new exhibit featuring teapots, prints and photographs opened June 16, and the public is invited to the Opening Reception from 5 to 7:30 p.m. Friday, June 22, in the Yavapai College Prescott Art Gallery, 1100 E. Sheldon Street.