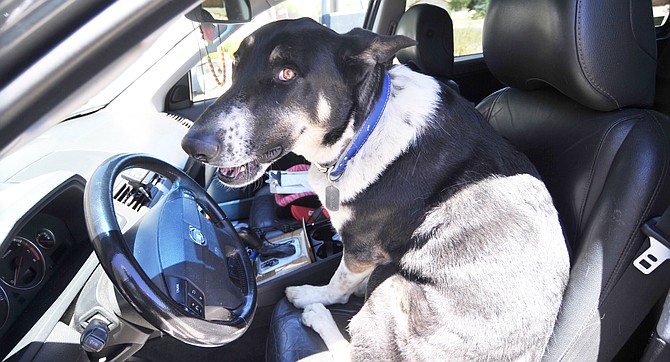 The American Society for the Prevention of Cruelty to Animals warns that as the weather heats up, keeping a pet in a non-running car — even for a short amount of time — can be fatal for the animal. (Les Stukenberg/Courier photo illustration)
Stories this photo appears in:
Temperatures of 90 degrees and higher have reached the Prescott area. This means dog owners must be especially diligent about leaving their animals in hot cars.