Richard Hernandez, pictured in November of 2017, is the director of Yavapai College's Regional Economic Development Center. In responding to survey findings released in 2018, showing significant investment in the Prescott area, he said, "Outside investments into our county can be an indicator of the investors' appreciation of Yavapai County's unique potential and diverse opportunities. They can also be mission-related investments, having the potential to change and improve the existing landscape and provide additional opportunities for our communities. I believe Yavapai County has the talent to grow and evolve while still maintaining our rich history and the quality of life we all love so much." (Courtesy)

Stories this photo appears in: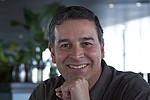 Yavapai County ranks third in Arizona -- behind Maricopa and Pinal counties -- in terms of incoming investments in the county, and Yavapai County is also third highest in the state in the number of building permits issued, according to a new survey released by SmartAsset.com.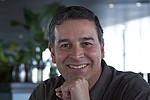 Yavapai College has appointed Richard Hernandez as the new director of the Regional Economic Development Center (REDC).