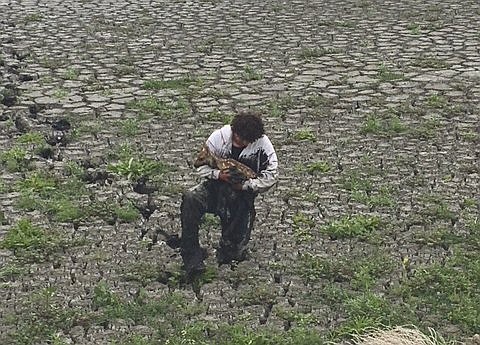 Fort Benton city crew member Joe Bauer rescues a fawn that was stuck in the sludge in a sewage drying bed on Wednesday, June 14, 2018, in Fort Benton, Mont. Bauer says Wednesday's rescue was a rewarding experience, but nobody wanted to be around him until he showered and changed his clothes. Residents who spotted the struggling fawn helped guide it back to its mother, avoiding the short-cut across the field of sludge. (Curt Wood via AP)
Stories this photo appears in:
A north-central Montana man rescued a tired fawn from a bed of drying sewer sludge while others helped reunite the baby deer with its mother nearby.