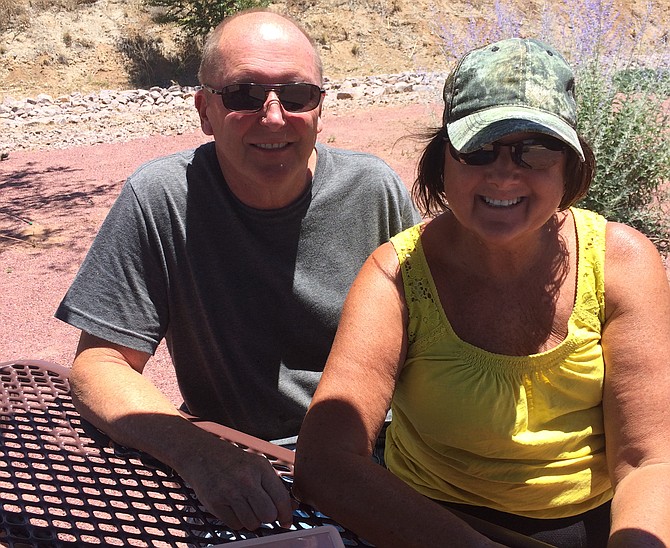 Fred and JoAnn Williams take a break at an outdoor picnic table. The couple, who live in the Tapestry at Granville, are known for being at the ready to offer neighbors a helping hand. (Nanci Hutson/Courier)
Stories this photo appears in: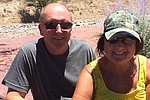 If you live near the Tapestry at Granville apartment complex in Prescott Valley, or travel up and down Glassford Hill Road, it's likely you have seen JoAnn Williams, a tanned woman with short dark hair and baseball cap.