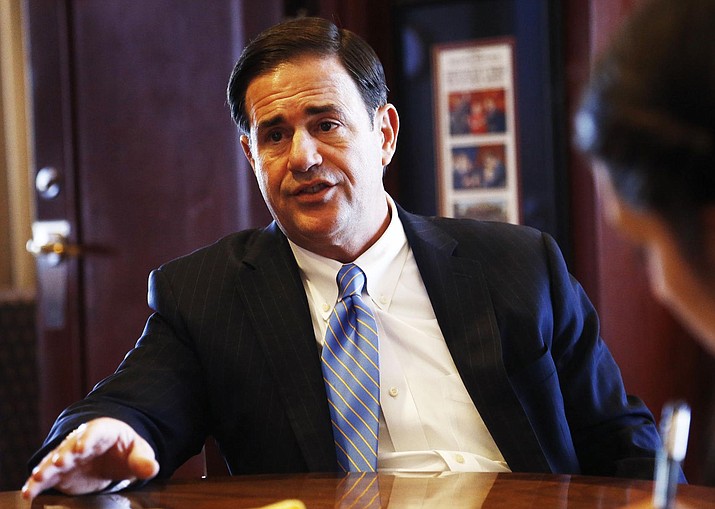 In this file photo Republican Gov. Doug Ducey speaks about a variety of issues during an interview in his office at the Arizona Capitol Tuesday, May 8, 2018, in Phoenix. (AP Photo/Ross D. Franklin)
Stories this photo appears in:

PHOENIX -- Gov. Doug Ducey promised Monday to make another attempt to let police and courts take guns away from potentially dangerous people if voters return him to office in November.
By Howard Fischer, For the Courier
June 18, 2018

Since Illinois' lawmakers voted last month to ratify the amendment, only one more state is needed for the Amendment to be included in the U.S. Constitution
PHOENIX — Gov. Doug Ducey is not in favor of Arizona becoming the state that finally puts the Equal Rights Amendment into the U.S. Constitution.