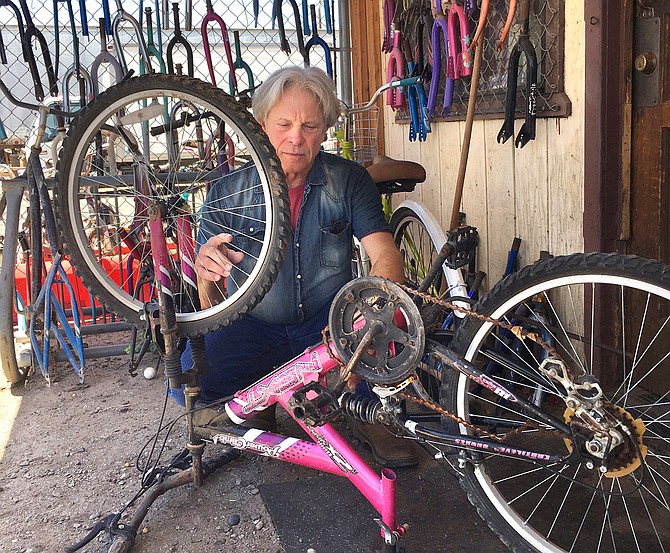 Joseph Soldwedel works on a donated bicycle at 2nd Chance Thrift Store bicycle shop in Yuma, Arizona, where he volunteers. Proceeds from the thrift store benefit the Yuma Lower Lights Rescue Mission. The newspaper owner had to temporarily move to Yuma for his health after being poisoned with potentially lethal doses of thallium. (Vern Shea/Courtesy)
Stories this photo appears in: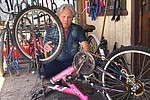 Newspaper owner Joseph Soldwedel says he knows who poisoned him, and now he's offering a $10,000 reward to help in the police investigation.
By Richard Haddad, Courier Editor
June 10, 2018