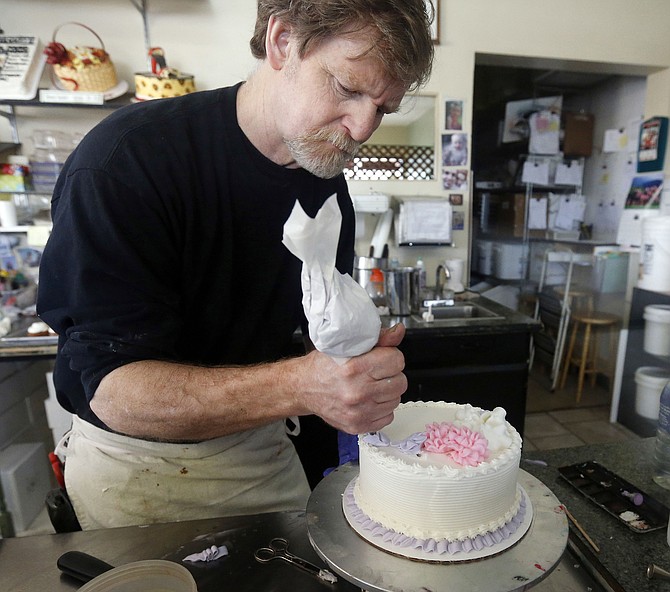 In this March 10, 2014, file photo, Masterpiece Cakeshop owner Jack Phillips decorates a cake inside his store in Lakewood, Colo. The Supreme Court is setting aside a Colorado court ruling against a baker who wouldn't make a wedding cake for a same-sex couple. But the court is not deciding the big issue in the case, whether a business can refuse to serve gay and lesbian people. (AP Photo/Brennan Linsley, File)
Stories this photo appears in:
A ruling Monday, June 4, by the U.S. Supreme Court, which sided with a Colorado baker on the issue of his right not to provide a wedding cake for a gay couple, may have only limited impact in Arizona.