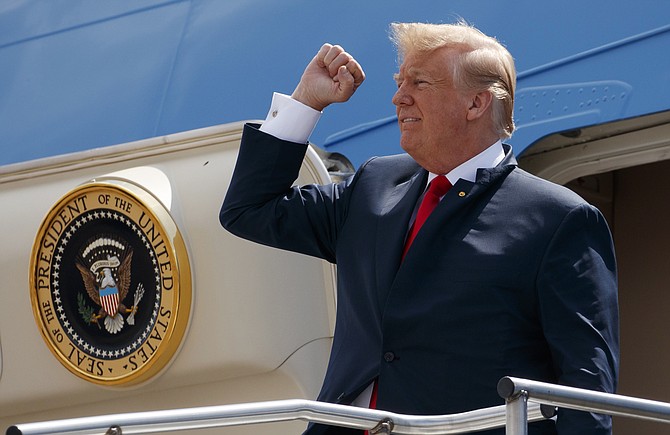 In this May 31, 2018 photo, President Donald Trump pumps his fist as he steps off Air Force One after arriving at Ellington Field Joint Reserve Base, in Houston. Trump is right that he has an "absolute" right to pardon, but there is a pretty big loophole in this hypothetical: He could still be impeached. (AP Photo/Evan Vucci)
Stories this photo appears in: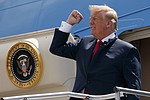 Trump's comments on Twitter came a day after attorney Rudy Giuliani played down the possibility that the president could pardon himself, suggesting he might have that authority but would be unwise to use it.
By JONATHAN LEMIRE & CATHERINE LUCEY, Associated Press
June 5, 2018