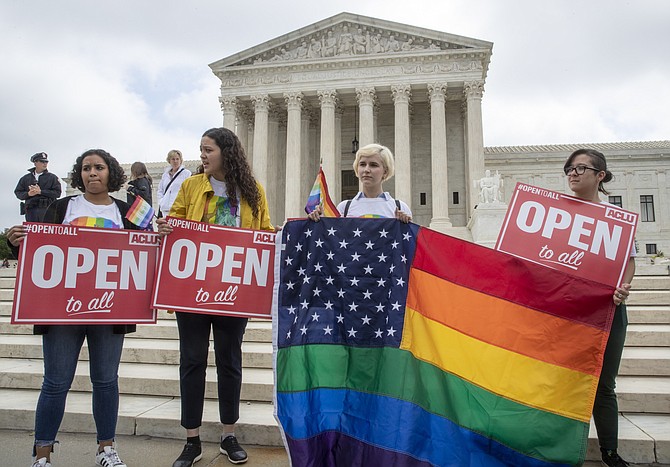 American Civil Liberties Union activists demonstrate in front of the Supreme Court, Monday, June 4, 2018 in Washington. The Supreme Court has ruled for a Colorado baker who wouldn't make a wedding cake for a same-sex couple in a limited decision that leaves for another day the larger issue of whether a business can invoke religious objections to refuse service to gay and lesbian people. (AP Photo/J. Scott Applewhite)
Stories this photo appears in: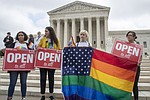 The justices' decision turned on what the court described as anti-religious bias on the Colorado Civil Rights Commission when it ruled against baker Jack Phillips.
By MARK SHERMAN, Associated Press
June 5, 2018