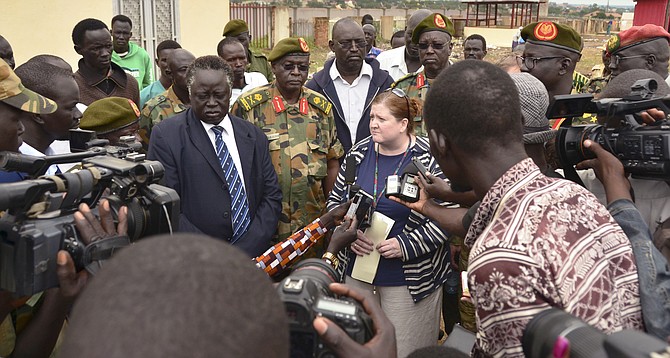 U.S. Consul Denise Knapp, center, speaks to the media, accompanied by South Sudanese army officials and ministry of foreign affairs representatives, after the body of killed American journalist Christopher Allen was officially handed over to the U.S. embassy at a mortuary in the capital Juba, South Sudan Tuesday, Aug. 29, 2017. The 28-year-old journalist was killed amid fighting between government and rebel forces near the Ugandan border. (AP Photo/Mariah Quesada)
Stories this photo appears in: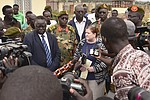 Today, Monday June 4, 2018, journalists and news advocates around the world are pausing to remember those who have given their lives in pursuit of covering the news and freedom of the press.