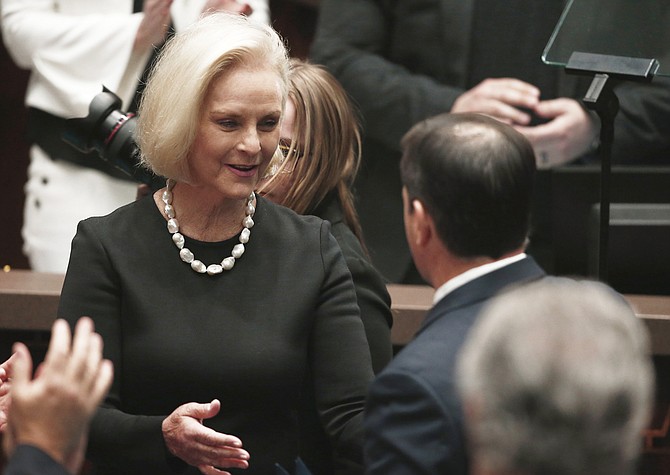 Arizona Republican Gov. Doug Ducey, right, speaks with Cindy McCain, left, wife of Arizona Republican U.S. Sen. John McCain, prior to Ducey giving his State of the State address at the capitol in Phoenix Monday, Jan. 8, 2018. (AP Photo/Ross D. Franklin)
Stories this photo appears in: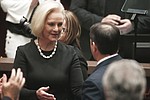 Gubernatorial hopeful Ken Bennett is using the question of who would replace John McCain in the U.S. Senate — if or when McCain resigns or dies — to round up votes and raise money for Bennett's gubernatorial campaign.