Justin James Rector is facing trial in the 2014 kidnap, rape and murder of 8-year-old Bella Grogan-Canella.
Stories this photo appears in: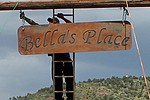 Four years ago, the world handed the family of eight year old Isabella "Bella" Grogan-Cannella a tragedy after she was murdered in September 2014.
By Erin Ford, Grand Canyon News
September 12, 2018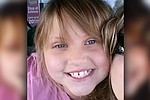 A judge has set a trial date for a man charged with killing a Bullhead City girl four years ago.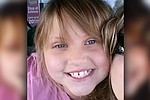 Frustration over the delay in bringing accused kidnapper, rapist and murderer Justin James Rector to trial was expressed Monday by attorneys from both sides, as well as Mohave County Superior Court Judge Lee Jantzen, who said he may need to be "more aggressive" in moving the case forward.
By Hubble Ray Smith, for the Courier
July 31, 2018