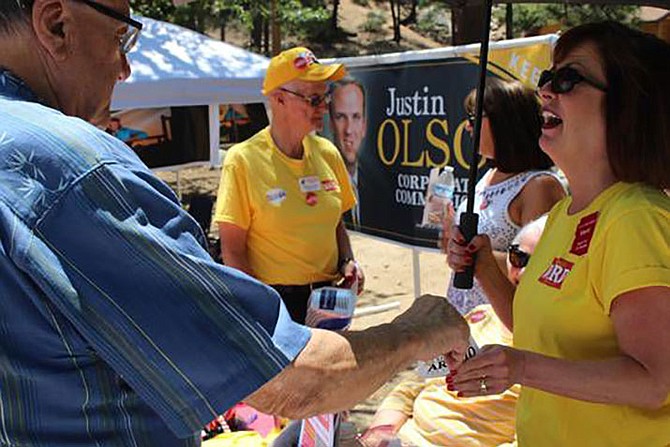 Joe Arpaio, left, exchanges campaign trinkets with Kelli Ward campaign volunteer Mardi Allen Benedict at the Mohave County Republican Picnic Saturday, July 28, 2018 at Hualapai Mountains County Park near Kingman. Shortly after this photo was taken, Arpaio says Ward approached them and grabbed his campaign sticker from Benedict's hand and threw it at him. (Courtesy photo/Joe Arpaio)
Stories this photo appears in: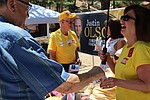 Joe Arpaio says his political opponent, former state Sen. Kelli Ward made aggressive moves towards him during Saturday's 74th annual Mohave County Republican picnic.
By DAVID LOUIS DLOUIS, Today's News-Herald
July 30, 2018