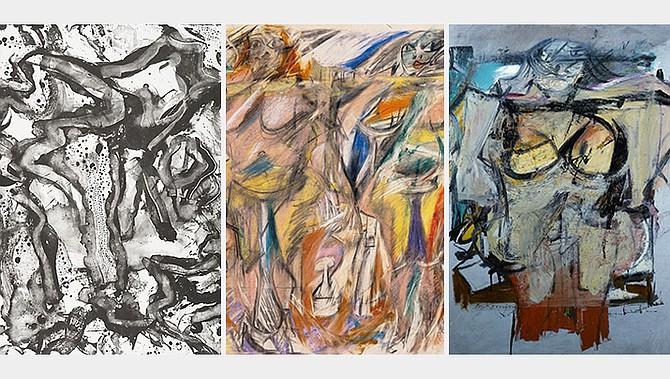 Pictured are sliced examples of known works by Willem de Kooning, (l-r) Landscape at Stanton Street, Two Women with Still Life and Ochre, which was stolen the day after Thanksgiving in 1985 and returned nearly 32 years later to the University of Arizona Museum of Art by a good Samaritan. These are not the works recently discovered in a New Jersey storage locker. (Library of Congress images)
Stories this photo appears in:
A New York City art dealer who bought the contents of a New Jersey storage locker filled with paintings for $15,000 says he got more than he bargained for.