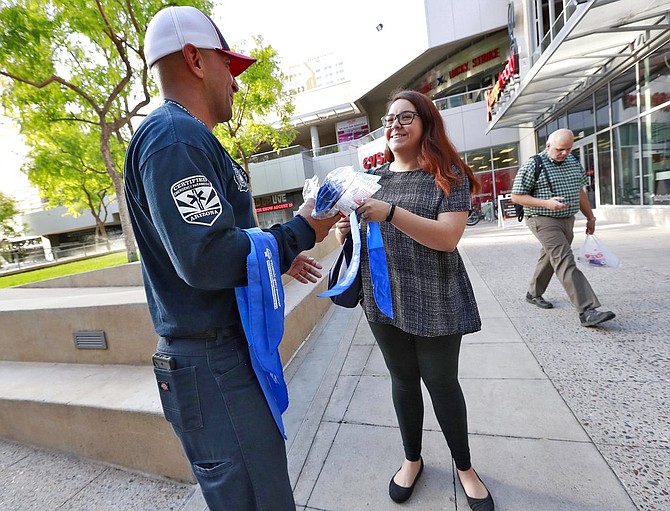 Phoenix firefighter Juan Rodriguez hands out a cooling neckerchief to morning commuter Arielle Thomas early Monday, July 23, 2018, in downtown Phoenix. Parts of Arizona and the Southwest are bracing for the hottest weather of the year with highs this week expected to approach 120 degrees. (AP Photo/Matt York)
Stories this photo appears in: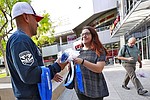 Temperatures approached 120 degrees in Phoenix and parts of the U.S. Southwest on Monday, and forecasters said this week could bring the region's hottest weather of the year.
By ANITA SNOW, Associated Press
July 23, 2018