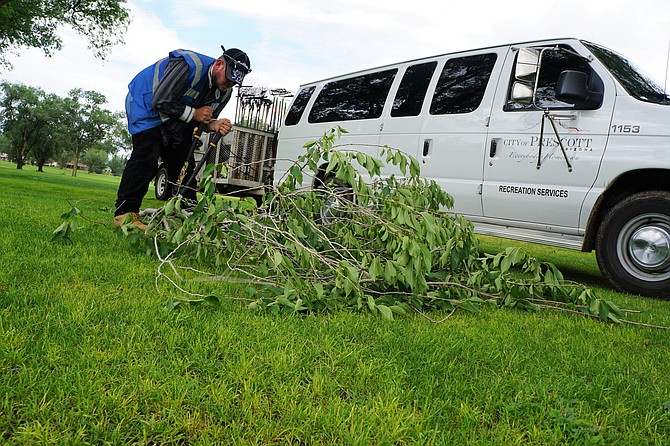 Daniel Birchum, one of the workers in the Coalition for Compassion and Justice (CCJ)/City of Prescott homeless work program cuts a tree limb into smaller pieces before disposing of it. Birchum was among the crew members picking up debris at the Antelope Hills Golf Course after a monsoon storm this past week. (Cindy Barks/Courier)
Stories this photo appears in: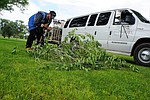 Prescott's recent "experiment" on how best to reduce panhandling on city streets has had mixed results, say city officials.