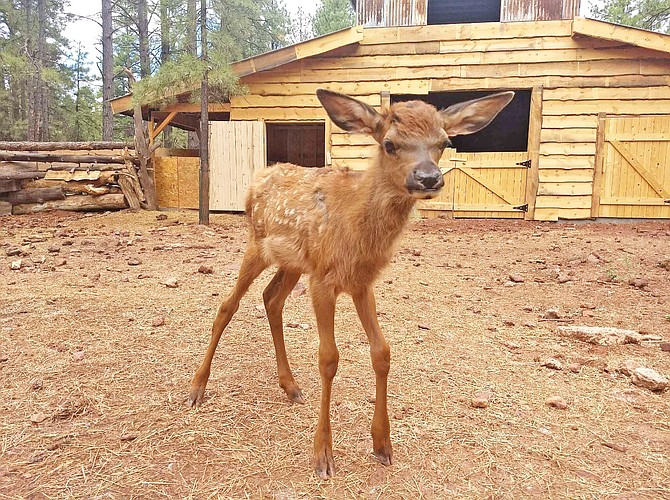 Lucky, an elk calf has fully recovered one month after being delivered on the side of Interstate 40 after her mother was struck by a vehicle. (Bearizona/Courtesy)
Stories this photo appears in: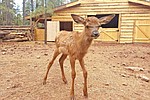 Good fortune was with a newborn elk in the early morning hours of June 10. Not so much its mother who was struck and killed on I-40 near Flagstaff.