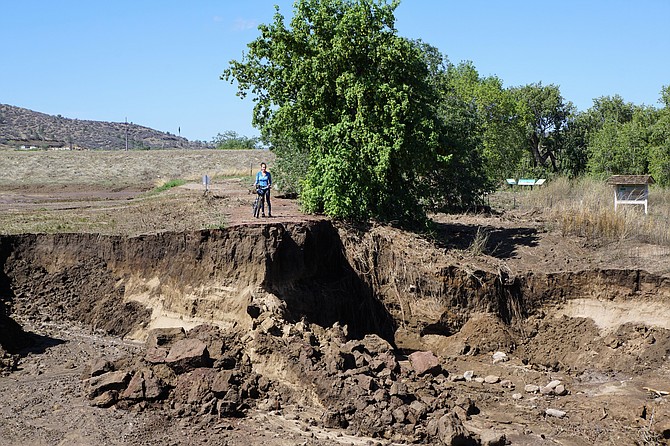 Theresa Ditson of Prescott stands on the far side of the hole that was gouged into the Peavine Trail by an intense rainstorm Wednesday, July 18. Ditson was among the cyclists out Thursday morning, who were surprised by the extent of the damage. (Cindy Barks/Courier)
Stories this photo appears in: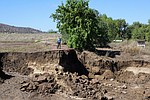 The City of Prescott Peavine Trail has been re-opened following storm damage on Wednesday, July 18, according to a news release.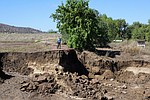 An old railroad bridge that has endured along the historic Peavine route for more than a century was no match for the intense rainstorm that moved through the area Wednesday, July 18.