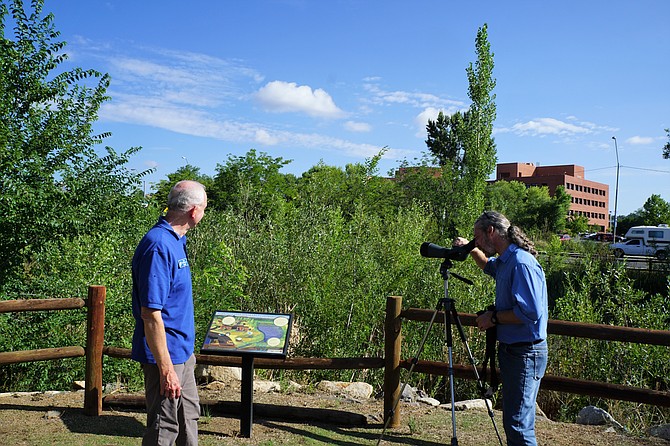 Eric Moore, owner of Jay's Bird Barn, left, and Michael Byrd, the executive director of the Prescott Creeks organization, check out the new optical equipment that was donated to the organization by the Vortex Optics company. The equipment was among the needs that Prescott Creeks had after a December 2017 fire destroyed its log-cabin office along Highway 89. (Cindy Barks/Courier, file)
Stories this photo appears in: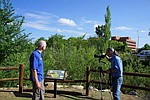 When fire destroyed Prescott Creek's log-cabin offices late last year, much of the organization's supplies and equipment went with it.