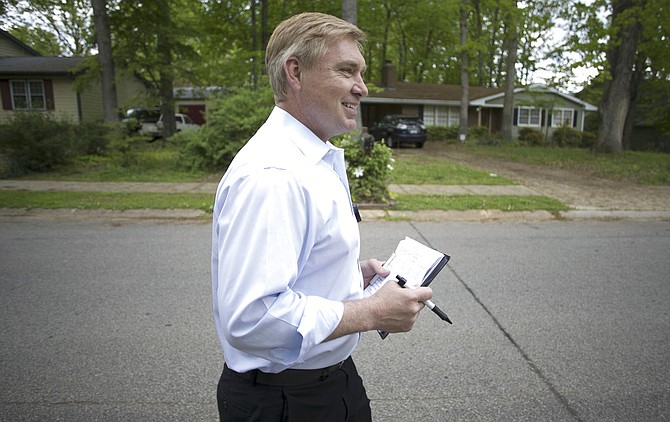 Rep. Duane Hall, who represents the 11th House District, canvases the Kingswood neighborhood of Cary, N.C., on Friday, April 27, 2018. His challenger, Allison Dahle, says, "When he didn't resign, it became clear that I was going to have to highlight the allegations because it didn't seem apparent that people were reading the news or even knew about it." She won the state's May 8, 2018 primary. (Robert Willett/The News & Observer via AP)
Stories this photo appears in: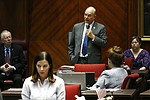 Allegations of sexual misconduct against Kentucky lawmakers have become so common that the statehouse has seemed more like a frat house: Seven have faced accusations, including four who settled secretly with a female legislative aide.
By CHRISTINA A. CASSIDY, Associated Press
July 17, 2018