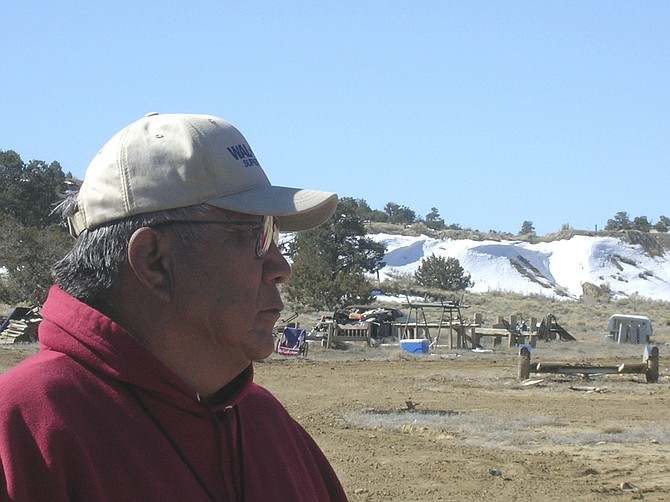 Teddy Nez stands on his property in northwestern New Mexico on March 12, 2008. Behind him is a 50-foot uranium waste pile from mining operations. (Felicia Fonseca, AP Photo File)
Stories this photo appears in: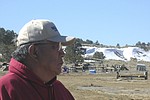 From the end of World War II to the mid-1980s, about 30 million ton of uranium ore were extracted from lands belonging to the nation's largest American Indian reservation.