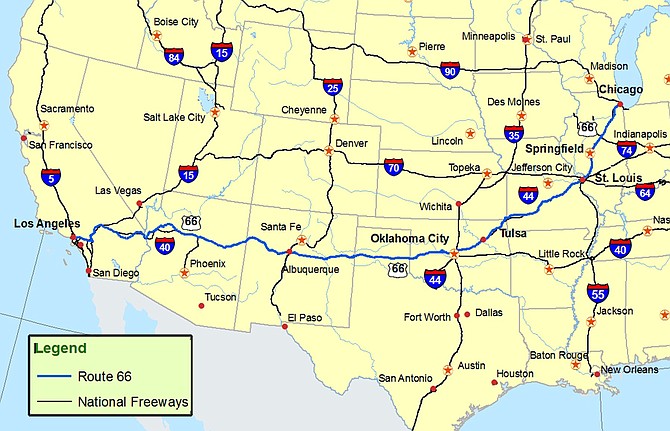 Route 66 connected Los Angeles to Chicago before we had interstate highways.
Stories this photo appears in: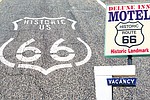 The road now called "Historic Route 66" is closer to Historic Trail designation following unanimous passage of a bill by the House of Representatives in June. The bill is in the hands of the U.S. Senate for consideration.