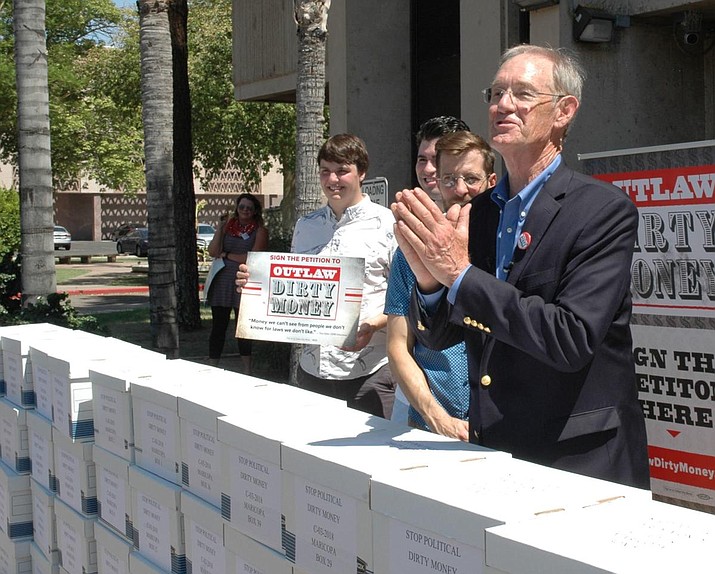 Former Attorney General Terry Goddard has spearheaded what he calls the "Outlaw Dirty Money" measure that would ban anonymous donations from political campaigns. However, the issue is not so simple. (Howard Fischer/Capitol Media Services)

Stories this photo appears in:

Do we have a right to know who is influencing an election? Voters in 2018 may get a chance to change the rules — but not necessarily on the local level.