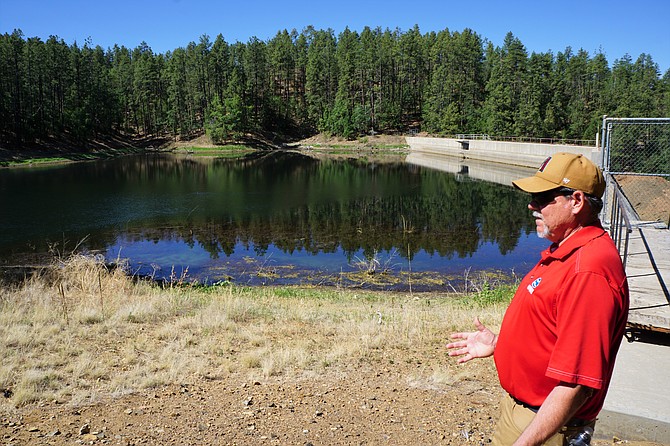 With $70,000 in the city's budget for design of recreational features at Lower Goldwater Lake, the Prescott Recreation Services Department is planning to advertise for proposals soon, and possibly take a recommendation to the City Council by fall. Recreation Services Director Joe Baynes says the 8.5-acre lake has potential for a number of low-impact improvements. (Cindy Barks/Courier)
Stories this photo appears in: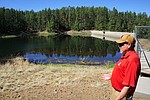 On the list of Prescott's lakes, the 8.5-acre Lower Goldwater Lake is often overlooked, hidden as it is among the ponderosa pines on the western edge of the larger upper lake.