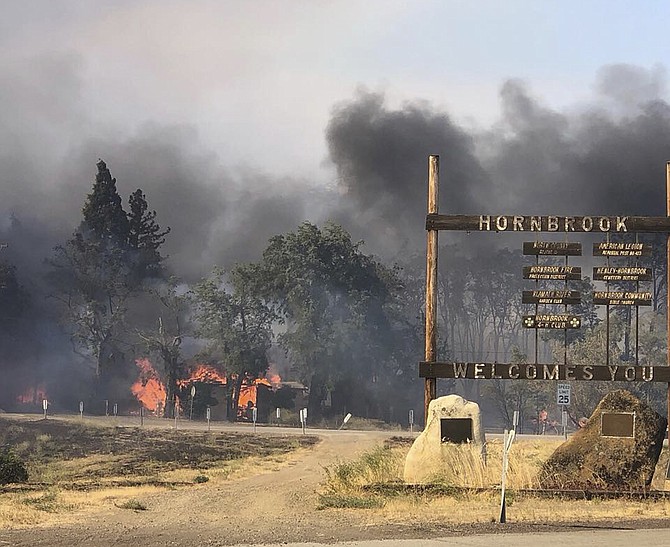 In this photo released Friday, July 6, 2018, by the California Highway Patrol, the Klamathon Fire burns in Hornbrook, Calif. A local California official says a deadly blaze burning near the Oregon border moved swiftly through the rural area that is home to many retirees. Siskiyou County Board of Supervisors chair Ray Haupt says the blaze moved so fast it quickly reached Hornbrook, a community of about 250 people about 14 miles (22 kilometers) south of the Oregon border. Authorities said one person was killed in the fire. (California Highway Patrol via AP)
Stories this photo appears in: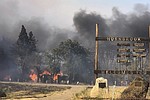 Firefighters battling wildfires throughout the U.S. West that have torched hundreds of homes got some help from the weather Saturday, even as they tallied damage from new fires that erupted amid a Southern California heat wave.