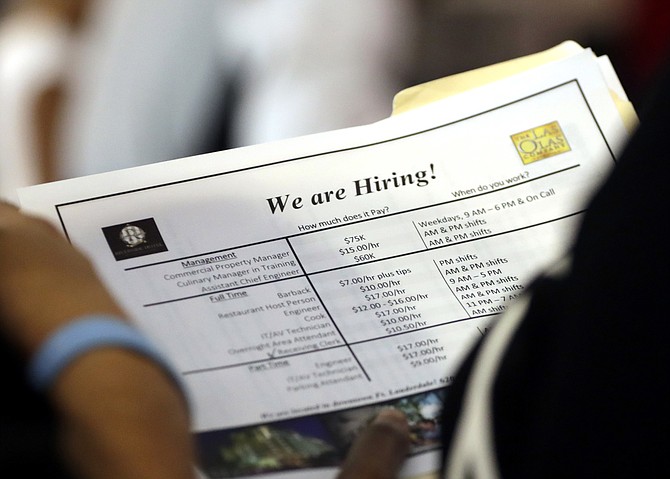 In this Thursday, June 21, 2018 photo, a job applicant looks at job listings for the Riverside Hotel at a job fair hosted by Job News South Florida, in Sunrise, Fla. The Labor Department said Friday, July 6, that the unemployment rate rose to 4.0 percent from 3.8 percent as more people began looking for work and not all of them found it. (AP Photo/Lynne Sladky)
Stories this photo appears in: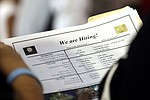 U.S. employers kept up a brisk hiring pace in June by adding 213,000 jobs, a sign of confidence in the economy despite the start of a potentially punishing trade war with China.
By JOSH BOAK, AP Economics Writer
July 7, 2018