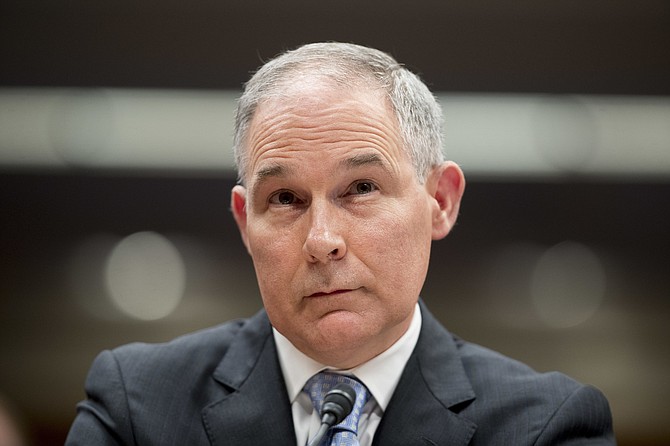 In this May 16, 2018, file photo, Environmental Protection Agency Administrator Scott Pruitt appears before a Senate Appropriations subcommittee on the Interior, Environment, and Related Agencies on budget on Capitol Hill in Washington. President Trump tweeted Thursday, July 5, he accepted the resignation of Pruitt. (AP Photo/Andrew Harnik, File)

Stories this photo appears in: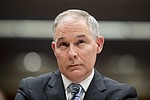 WASHINGTON — The Environmental Protection Agency had no proper justification for spending more than $3.5 million on round-the-clock security for former head Scott Pruitt, including nearly $1 million in travel costs for his bodyguards, the agency's internal watchdog concluded on Tuesday.
By ELLEN KNICKMEYER, Associated Press
September 4, 2018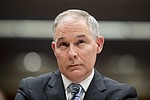 Pruitt had also been dogged for months by scandals that spawned more than a dozen federal and congressional investigations
By Michael Biesecker, Zeke Miller, & Ellen Knickmeyer, AP
July 6, 2018