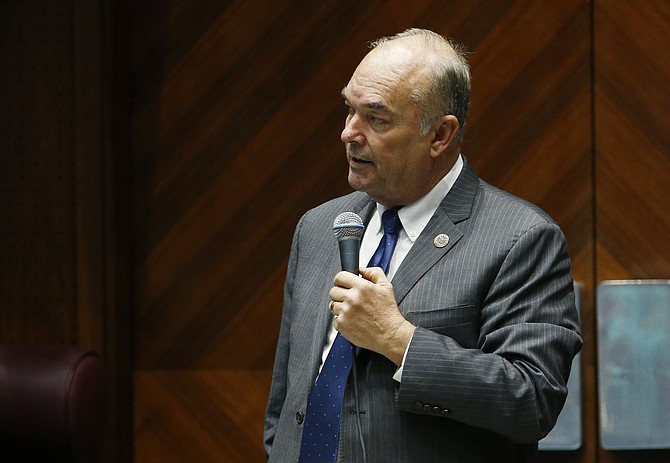 FILE - In this Tuesday, Jan. 9, 2018 file photo, Arizona state Rep. Don Shooter, R-Yuma, reads a statement regarding sexual harassment and other misconduct complaints made against him by Rep. Michelle Ugenti-Rita and others, on the House floor at the Capitol in Phoenix. An internal investigation released Tuesday, Jan. 30, 2018, found that Shooter violated the chamber's sexual harassment policies and has been permanently removed from all committee assignments. (AP Photo/Ross D. Franklin, File)
Stories this photo appears in: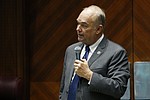 Concluding his actions were just too wrong to excuse, the state House voted this afternoon to expel Rep. Don Shooter.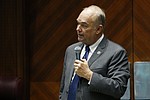 A top leader in the Arizona House said Wednesday she would seek to have a fellow Republican lawmaker accused of a pattern of sexual harassment expelled unless he resigns first.
By BOB CHRISTIE, Associated Press
January 31, 2018