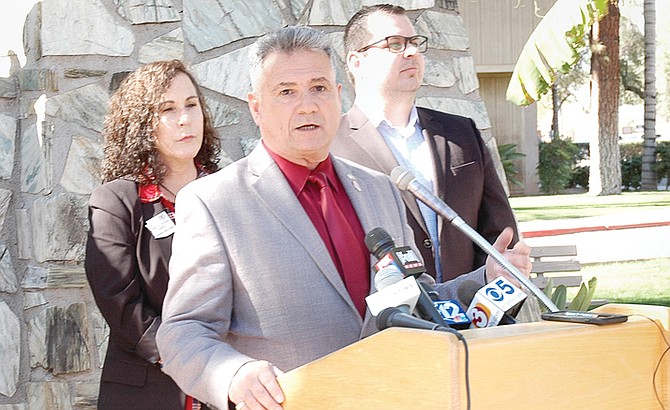 Sen. Sonny Borrelli on Monday detailed his legislation that would require testing of medical marijuana and would lower fees charged to patients. With him are Democratic state representatives Lisa Otondo of Yuma and Mark Cardenas of Phoenix. They are among many state lawmakers supporting the measure. (Howard Fischer/Capitol Media Services)
Stories this photo appears in: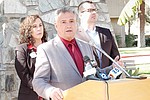 Sen. Sonny Borrelli says the state has an obligation to ensure that medical marijuana buyers are getting a product that's not tainted and has the amount of psychoactive THC that buyers are promised.