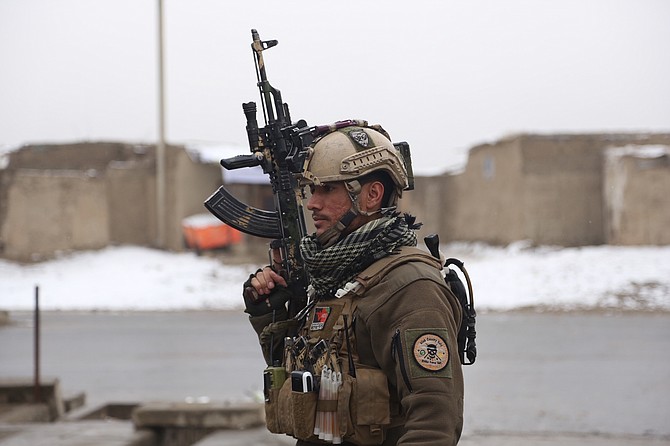 A member of Afghan security personnel arrives at the site of an attack at a military academy in Kabul, Afghanistan Monday, Jan. 29, 2018. Insurgents attacked an Afghan army unit guarding the military academy in the capital Kabul on Monday, officials said. (AP Photo/ Rahmat Gul)
Stories this photo appears in:
Islamic State militants attacked Afghan soldiers guarding a military academy in the capital of Kabul on Monday, killing at least 11 troops and wounding 16.
By RAHIM FAIEZ & AMIR SHAH, AP
January 29, 2018