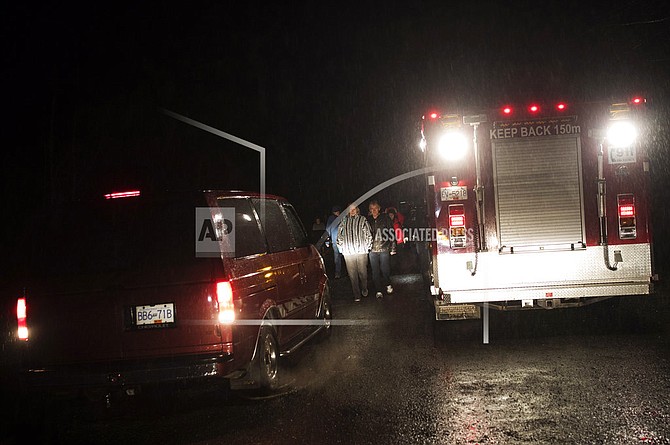 A van backs down the road as Tofino, British Columbia, residents and visitors flood out of the community center after the tsunami warning ends, on Tuesday, Jan. 23, 2018. A tsunami warning issued for coastal British Columbia was canceled Tuesday morning after people living along parts of the province's coast evacuated to higher ground when a powerful earthquake struck off Alaska. (Melissa Renwick/The Canadian Press via AP)
Stories this photo appears in: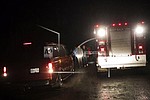 A powerful undersea earthquake sent Alaskans fumbling for suitcases and racing to evacuation centers in the middle of the night after a cellphone alert warned a tsunami could hit communities along the state's southern coast and parts of British Columbia.
By MARK THIESSEN & BECKY BOHRER , AP
January 23, 2018