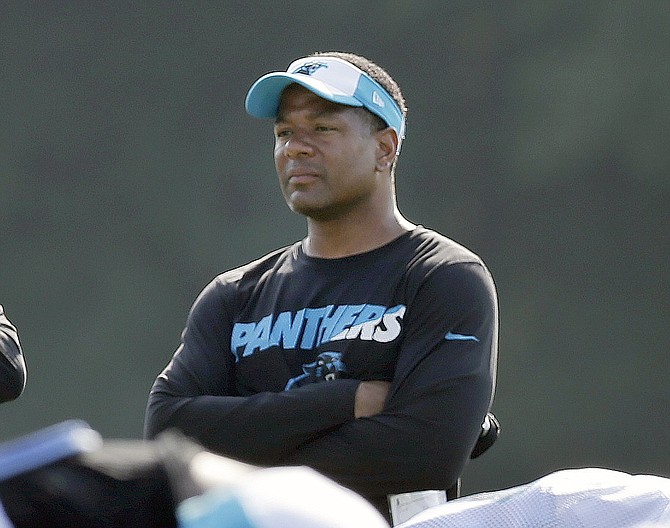 In this Aug. 3, 2015, file photo, Steve Wilks watches players warm up during training Carolina Panthers camp in Spartanburg, S.C. The Arizona Cardinals announced Monday, Jan. 22, 2018, they were hiring Wilks as the team's next head coach. (Chuck Burton/AP, File)
Stories this photo appears in: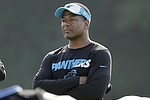 PHOENIX — Steve Wilks is the new head coach of the Arizona Cardinals, and chances are he won't tread meekly into his new job.