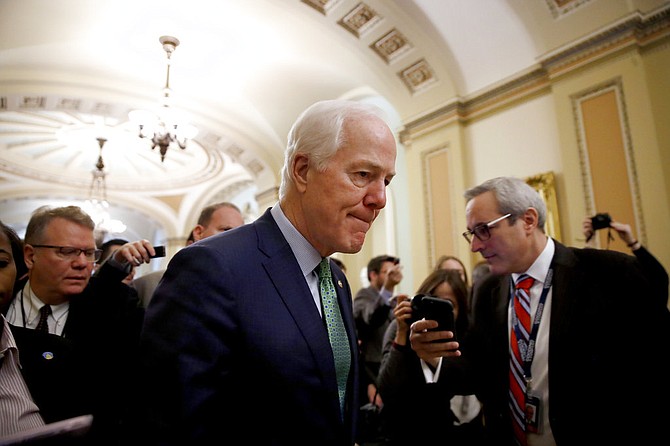 Senate Majority Whip Sen. John Cornyn, R-Texas, center, heads to the Senate for a procedural vote to reopen the government, Monday Jan. 22, 2018, on day three of the government shutdown on Capitol Hill in Washington. (AP Photo/Jacquelyn Martin)
Stories this photo appears in: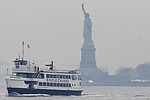 President Donald Trump signed a bill reopening the government late Monday, ending a 69-hour display of partisan dysfunction after Democrats reluctantly voted to temporarily pay for resumed operations. They relented in return for Republican assurances that the Senate will soon take up the plight of young immigrant "dreamers" and other contentious issues.
By By ALAN FRAM, ANDREW TAYLOR & ZEKE MILLER, AP
January 22, 2018