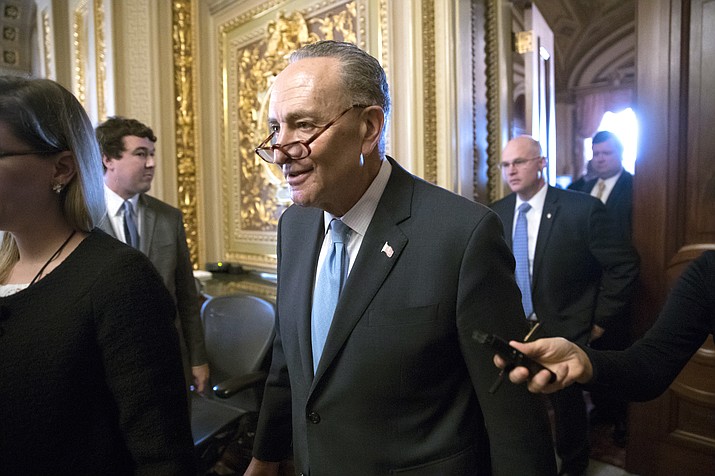 Senate Minority Leader Chuck Schumer, D-N.Y., heads to the chamber with fellow Democrats for a procedural vote aimed at reopening the government, at the Capitol in Washington, Monday, Jan. 22, 2018. (AP Photo/J. Scott Applewhite)
Stories this photo appears in:
Congress sped toward reopening the government Monday, as Senate Democrats dropped their objections to a temporary funding bill in return for assurances from Republicans leaders that they will soon take up immigration and other contentious issues.