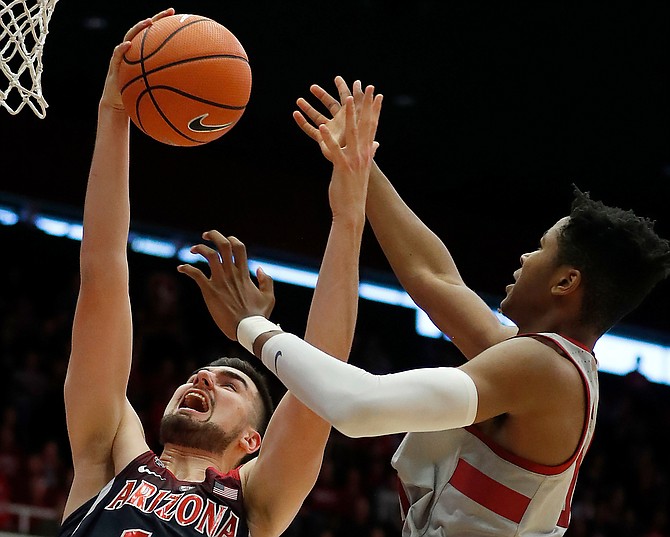 Arizona center Dusan Ristic (14) battles for a rebound against Stanford forward Kezie Okpala (0) during the second half of an NCAA college basketball game Saturday, Jan. 20, 2018, in Stanford, Calif. Arizona won 73-71. (Tony Avelar/AP)
Stories this photo appears in: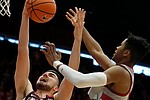 STANFORD, Calif. — Stanford stormed ahead with 11 straight points midway through the second half, and No. 14 Arizona powered right back with 11 of their own, a run capped by Allonzo Trier's tying 3-pointer.