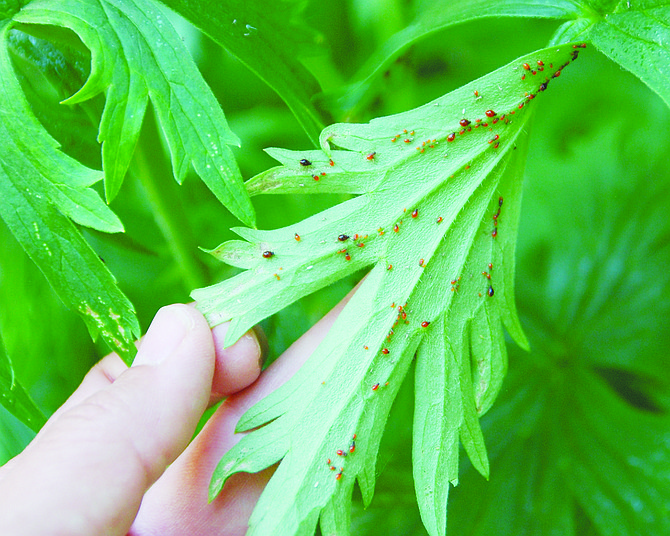 Aphids, a common pest of indoor and outdoor plants, suck plant juices, causing leaves to yellow, brown, wilt or become distorted. (Melinda Myers/Courtesy)

Stories this photo appears in: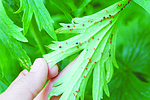 Winter can be hard on gardeners and indoor plants. Low light, shorter days and dry air stress our houseplants while helping insects thrive.
By Melinda Myers, Special to the Courier
January 19, 2018