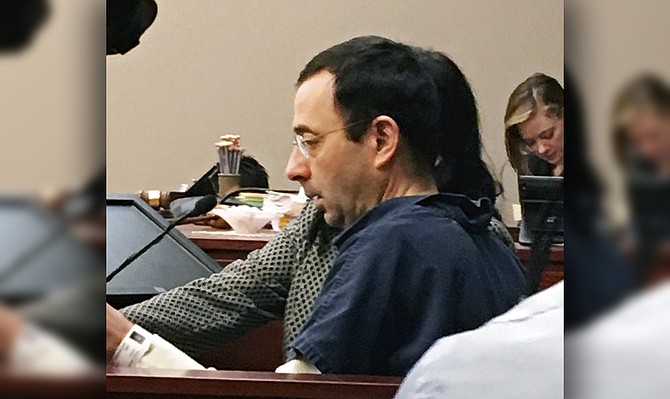 Former Michigan sports doctor Larry Nassar sits in court Tuesday, Jan. 16, 2018, in Lansing, Mich., at the start of his four-day sentencing hearing for sexually assaulting young gymnasts. Dozens of women and girls who were victims will be allowed to speak. Judge Rosemarie Aquilina is expected to order a sentence Friday, Jan. 19. (AP Photo/David Eggert)
Stories this photo appears in: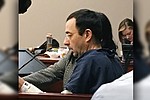 One of the dozens of victims expected to testify at the sentencing hearing of a disgraced former Michigan sports doctor on Tuesday described the sexual abuse Larry Nassar inflicted on her as a child and warned him that "little girls don't stay little forever."
By DAVID EGGERT, Associated Press
January 16, 2018