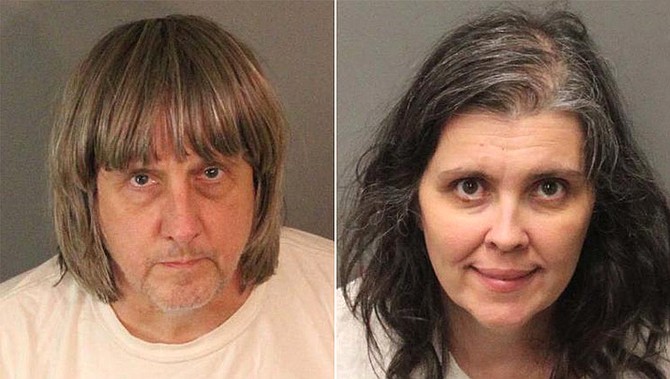 David Allen Turpin, 57, and Louise Anna Turpin, 49, each were held on $9 million bail and could face charges including torture and child endangerment. (Riverside County Sheriff's Department)
Stories this photo appears in: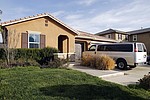 From the outside, the brown-and-beige four-bedroom home looked fairly orderly. Inside, it was a veritable torture chamber for 13 siblings who lived with their parents, police said.
By AMY TAXIN & JOHN ROGERS, AP
January 16, 2018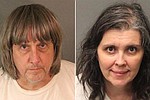 A 17-year-old girl called police after escaping from her family's home where she and her 12 brothers and sisters were locked up in filthy conditions, some so malnourished officers at first believed all were children even though seven are adults.