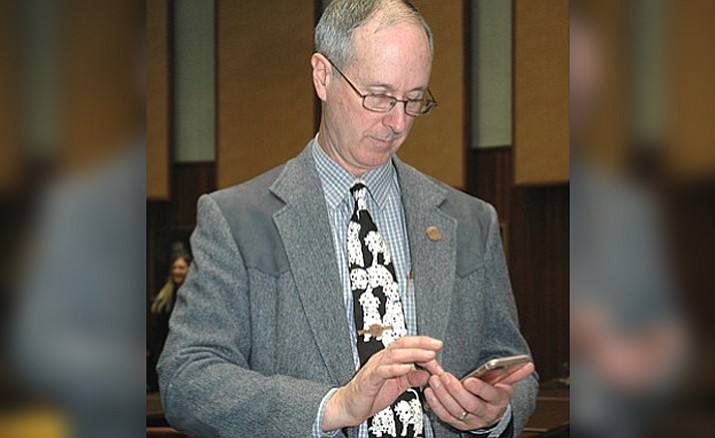 Rep. Bob Thorpe, R-Flagstaff looking at his cell phone. Thorpe has proposed a bill that would spell out that any records stored on the private cell phone, computer or social media of a public official or employee are not required to be disclosed. (Capitol Media Services 2017 file photo by Howard Fischer)

Stories this photo appears in:
There is no question that laws written decades ago have a hard time keeping up with technology.
Proposes a bill to overturn a court ruling that he can't
A veteran state lawmaker is carving out what one lawyer calls a large and "blatant" exemption to the state's public records law.